Bitget – 20% Fee Discount For Life + $40K Bonus + Exclusive $15K Coin Bureau Trading Promo

Launched in 2018, Bitget has grown into a truly global exchange having amassed over two million users.

Hundreds of cryptos are available here for you to get your hands on. On Bitget you will also find a plethora of social trading products. This includes one-click copy trading and grid trading. All that means you can take your crypto trading game to the next level by tapping into the Bitget community.

Not sure about Bitget? Well, we managed to negotiate a special deal with them. Sign up using our link and you'll get a 20% trading fee discount for life, a bonus of up to $40,000 and our monthly exclusive $15,000 Coin Bureau Trading promo.

📈 TOP ALT EXCHANGE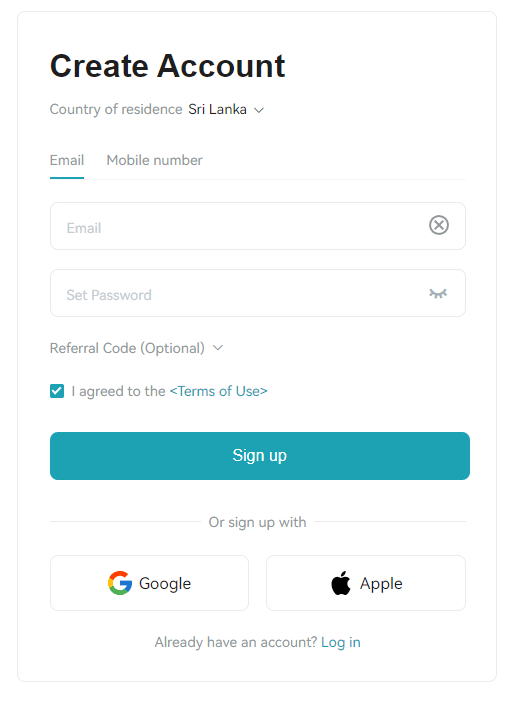 1. Sign up to Bitget
Enter your email and desired Bitget account password into the account creation form and then click 'sign up'.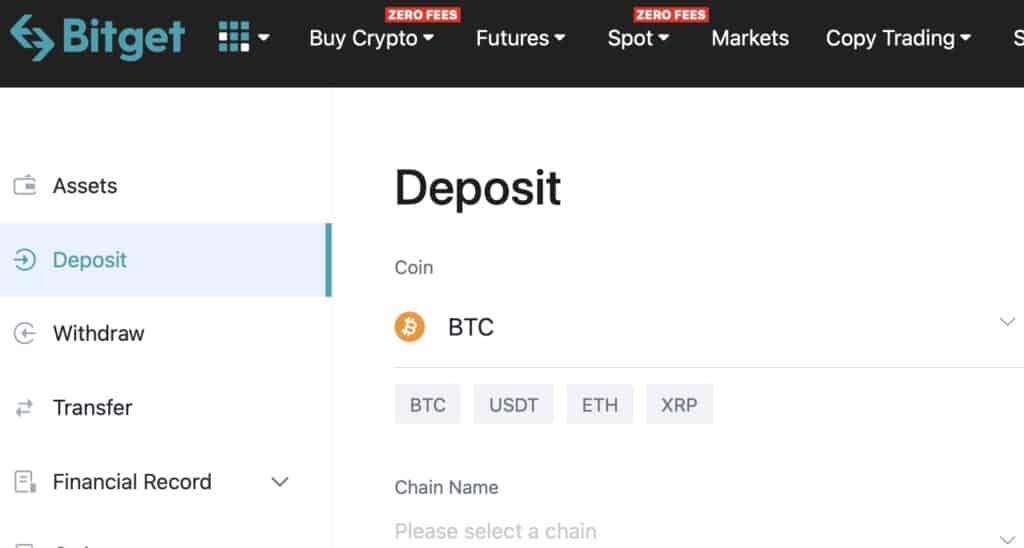 2. Deposit
Login to your Bitget account and hover over the 'Assets' button in the top right corner. You'll then see a dropdown expand and a 'Deposit' button – click that little guy. Next you'll be taken to the deposit page, here you can select what crypto you want to deposit on the exchange.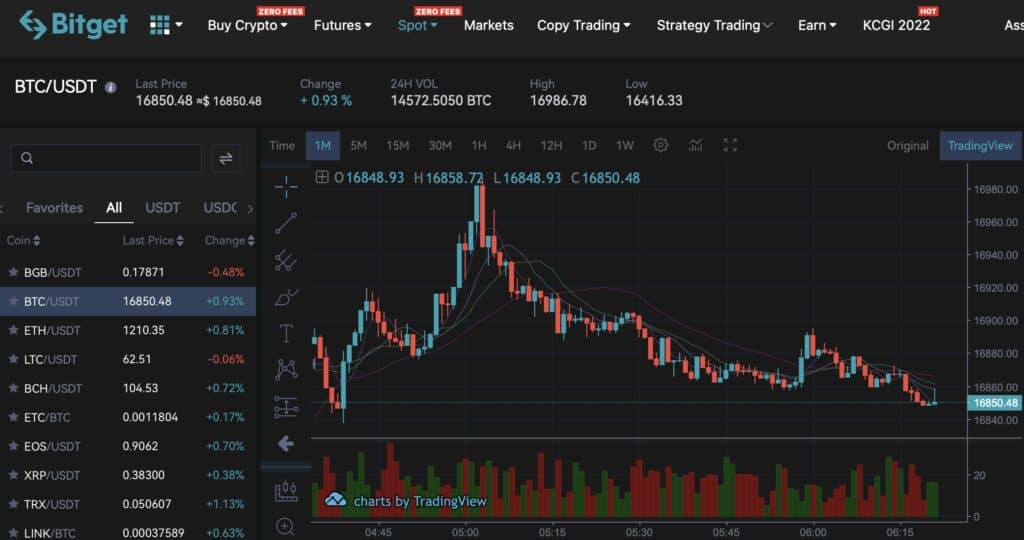 3. Trade
Check the list of options at the top of the Bitget homepage and you'll see a 'Spot' button. This will expand into a dropdown when you hover over it and you'll see a 'Spot Trading' option to click. Once done you'll be taken to the Bitget trading interface to place your first trade.
How Does The $40K Bonus Work?
Deposit and trade to earn USDT bonuses. These bonuses are only suitable for experienced traders ONLY! A full breakdown of the bonus and the chunks in which it is released can be viewed below: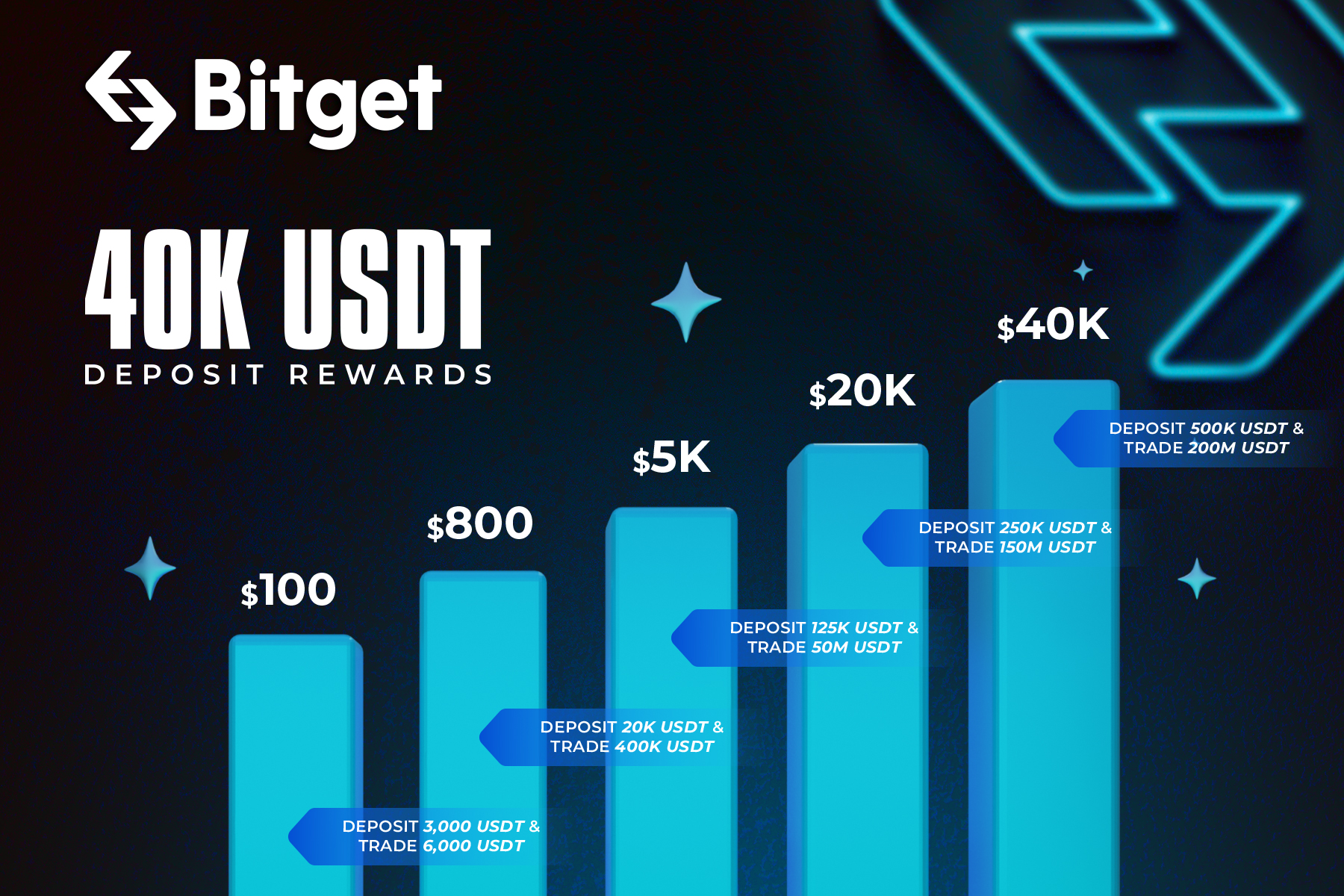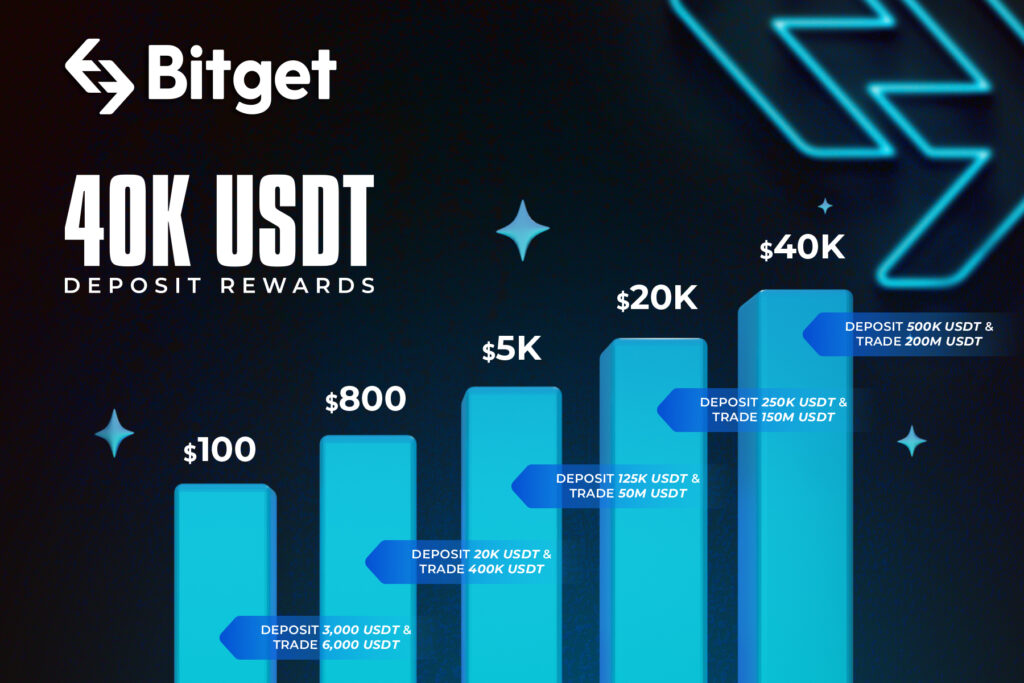 1. The deposit requirement for the bonus only counts the FIRST deposit. Multiple deposits do NOT stack. The timeframe for achieving the bonus volume requirements is 7 days after registering a Bitget account via our link.
2. Bonus rewards are credited every Friday. To ensure that your first-time deposit remains valid make sure you do not withdraw until your bonus has been distributed. You can find this bonus by logging into your Bitget account, clicking the 'Rewards Centre' and selecting 'My Rewards'. Then just tap the 'claim' button.
3. The bonus is a futures trading bonus and can be used to open positions like 'real money'. Users can then withdraw profit from Bitget.
20% Trading Fee Discount
Users that sign up to Bitget via the Coin Bureau's link get an exclusive 20% trading fee discount for life! It is that simple.
Exclusive $15K Coin Bureau Trading Promo
Bitget has committed to giving away $15,000 in our exclusive monthly trading promo. Here the top prize is $4,000 in USDT a month and the top 100 traders by trading volume all get USDT prizes!
To get the value from this promotion all you must do is to sign up to Bitget using either Coin Bureau's or Coin Bureau Trading's Bitget link. Do that and you'll automatically be entered into this promo.
You can check your standing in the leaderboard here!
⚠️ Prizes are credited by Bitget directly into your account. This should be done within 14 days of the promo ending.
Bitget – 20% Fee Discount For Life + $40K Bonus + Exclusive $15K Coin Bureau Trading Promo

Launched in 2018, Bitget has grown into a truly global exchange having amassed over two million users.

Hundreds of cryptos are available here for you to get your hands on. On Bitget you will also find a plethora of social trading products. This includes one-click copy trading and grid trading. All that means you can take your crypto trading game to the next level by tapping into the Bitget community.

Not sure about Bitget? Well, we managed to negotiate a special deal with them. Sign up using our link and you'll get a 20% trading fee discount for life, a bonus of up to $40,000 and our monthly exclusive $15,000 Coin Bureau Trading promo.

📈 TOP ALT EXCHANGE